Time for a Comparative Market Analysis?

No matter the state of your local real estate market, it's hard to keep track of how much your home is worth. Sure, you've picked up sales flyers in front of a neighbor's house or you enjoy playing with real estate pricing apps, but each property is unique, which impacts it's price. Further, you may be familiar with listing prices in your neighborhood, but are you familiar with the actual sales price? There's great variability between listing price and sales price, especially when you take into account closing cost contributions by the seller and bidding wars on houses that may have been listing at too low a price.
Why do I need to know how much my home is worth?
Often, homeowners start giving serious consideration about how much their home is worth when it's time to sell. Just as often though, homeowners need to know how much their home is worth in order to refinance their mortgage or to capture equity for a home improvement. Mortgage lenders will certainly send an appraiser to your house once a contract is underway, but it helps to have a concrete sense of how much your home is worth BEFORE an appraiser comes to the property. That's where a licensed Realtor can come in handy.
What's a Comparative Market Analysis?
A comparative market analysis (CMA) is an informal estimate of the value of a property, based on the evaluation of similar, recently sold houses near your home. CMAs establish the current market value of a home and are prepared by real estate professionals. A CMA is not the same as an appraisal, which is performed by a licensed appraiser and may take into account other estimating techniques.
I NEVER charge a fee for a CMA and you should be wary of anyone that tries to charge for this service. I always provide a CMA for FREE because it's just as beneficial for me to know the value of homes in particular neighborhoods as it's valuable for property owners to know how much their home is worth.
What is involved in getting a CMA for my home?
Every person is unique, as is every home. Still, I use the same 7-step process when conducting a CMA so every homeowner experiences the same high level of care:
Schedule a visit to the property. When homeowners contact me to conduct a ​free ​CMA, I recommend that we meet in person at the property. I'm happy to discuss the need for a CMA by phone but, ultimately, it's essential to see the property to make the most accurate estimate of its value in comparison to other homes on the Multiple Listing Service (MLS).


Review the property listing on the MLS. Once I'm off the phone with the homeowner, I review the property on the MLS. Even if the property is not currently listed for sale, there may be historical history on the MLS, which is a great place to start! The MLS will provide provide detailed information about the property including lot size, square footage, schools, taxes, etc.


Meet in Person. Homeowners are the best source of information about their property. I like to start with a discussion about the property history and any upgrades that set the home apart from others in the neighborhood. While some improvements may be apparent to the naked eye (i.e., a brand-new privacy fence), others may be less apparent but significantly increase the value of the home (i.e., new copper wiring). I recommend a property owner be prepared to discuss:
● Improvements made to the property,
● Age of appliances and climate control systems,
● Condition of plumbing, electrical and foundation systems,
● Energy-saving features, and
● Neighborhood conditions (e.g., flooding, noise, proximity to transit stops).


Tour the Home. After our conversation, I invite the owners to accompany me on a tour of their home. I pay special attention to features the owners make have overlooked, but often property owners remember major improvements and details as we walk through the house. I also make note of the property condition and, if the owners are intending to list the property soon, make recommendations for staging and weekend warrior projects that can generate a return on investment. In addition to major features of the home, I make note of:
● Paint and flooring,
● Windows, screens and window treatments,
● Storage space,
● Evidence of mold, scorching or cracking,
● Electrical, cable, and phone outlets,
● Landscaping, and
● Lighting, fans, and ceiling height.

All of these items can make an impact on the value of a home and will be valuable to a homeowner when considering which improvements to prioritize before listing a property for sale.


Research Comparable Properties. Immediately after touring the home, I research sales activity in the neighborhood to find a group of comparable properties. I recommend looking at all the properties that have sold in the past 3 – 6 months as well as properties currently listed when building a list of comparables. This is a major difference between a CMA from a Realtor versus an Appraiser, who will only consider properties that have sold in their estimations. Often, properties that are listed or pending demonstrate an upward or downward trend that is not captured by previous sales history alone.


Make Pricing Adjustments. Once I've selected similar properties in the neighborhood, I compare their features to your property and make price adjustments accordingly. I may increase or decrease the price of your property after considering a variety of factors including additional amenities, square footage, age of features, and/or condition of the property.


Present the CMA Report. Once I've gathered all the data, I prepare a CMA report for the property owner, available electronically and in print, as requested. The report includes:
● a comprehensive listing of comparable properties,
● a map of the search area,
● a side-by-side comparison of properties with pricing adjustments,
● a listing of property list prices versus sale prices,
● a list of the low, average, and highest prices plus price/sqft,
● pricing recommendations, and
● staging recommendations.

Of course, most people rush straight to the pricing recommendation! This is why I prefer to make time to talk with property owners in person or by phone to walk through the report together and ensure everyone understands the logic and data that went into the price recommendation. Further, the discussion provides an opportunity to consider if any improvements to the property will yield a higher potential price.
Whether you are considering selling your property, refinancing or considering a home equity loan for a renovation, it makes good business sense to start with a Comparative Market Analysis.
To schedule a FREE Comparative Market Analysis of your property, please call (512) 484-3440 or drop me a line at LonnyStern@gmail.com.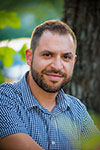 ​Published by: Lonny Stern
your friend in Austin real estate since 2006​